In a trade-in transaction, you need to have the money to buy a new car, but you can use your used car to offset part of the total SRP
Want to get rid of your car, but can't decide whether to sell it privately or trade it in? First, you need to have a deeper understanding of the content of the transaction and the process involved, rather than listing your vehicle for sale. If you are short on time and need help selling your car quickly, trading your car may be the perfect solution. The used car market is huge, and dealers are always eager to obtain inventory for sale. But convenience also has disadvantages. Here, we'll walk you through the pros and cons of the trade-in cars.
How to Trade an Old Car for a New One?
Trade-in can be misinterpreted as a barter-type transaction, where you can trade-in your current car for the car of your choice. This is not how it works; otherwise, almost everyone on the planet would be able to trade as often as possible, leading to the bankruptcy of automakers and dealers. In a trade-in transaction, you need to have the money to buy a new car, but you can use your used car to offset part of the total SRP. For example, you want to buy a vehicle worth 1,000,000 Philippine pesos and choose to trade in.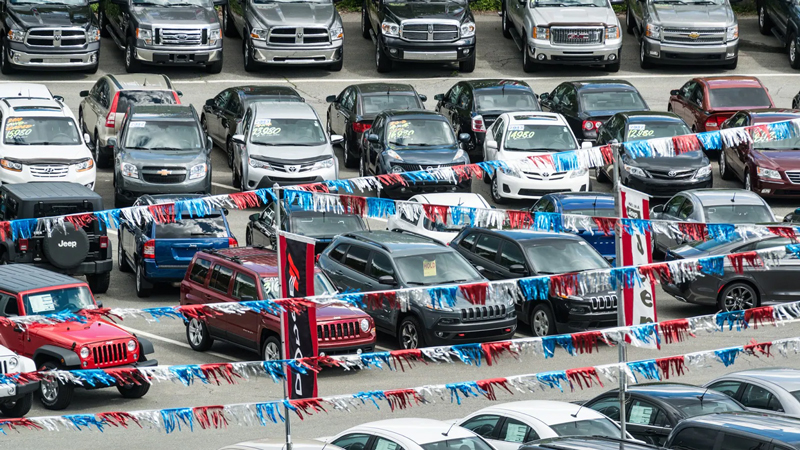 The dealer will evaluate your used car and assign it a trade-in value. If the trade-in value is 350,000 Philippine pesos, you must pay an additional 650,000 Philippine pesos to bring your new car home. Your old car is part of the payment, so you must give it to the dealer. The only situation where you can exchange keys without cashing out is if the value of the car you want to buy is exactly equal to the discount of your current car, which is impossible with a new car. Depreciation plays a key role – once you get the keys from the dealer, the car's value will depreciate by 30% to 37%. The impact of depreciation on the exchange value is as great as the impact on the resale value.
Factors affecting Trade-in Value
Depreciation
Depreciation is the biggest culprit affecting trade value and resale value, and there is no solution. If the vehicle is new, ideally, when the rate of depreciation usually slows down, you will have to wait at least three years before you can replace it. For more than five years, the depreciation rate of this car has dropped significantly, so don't expect the value of trade-in to be high.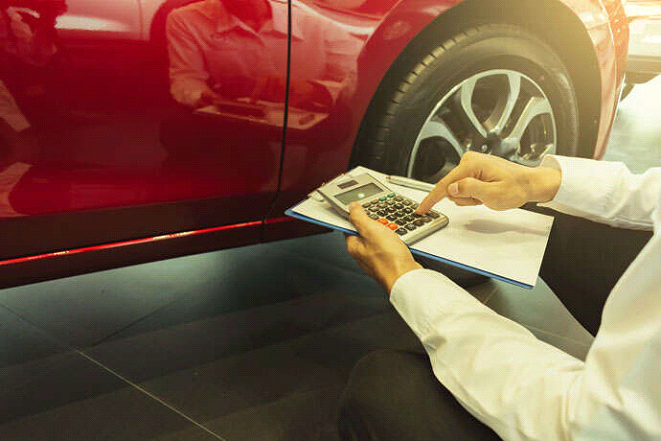 Car mileage and condition
Car condition, brand and brand influence the value of trade-in. When assessing the condition of a car, the mileage and age of the car are the most important considerations. Less mileage will bring higher value to your car.
Proper maintenance and vehicle history are also heavily considered. Since you are selling a car at a dealership, they can perform maintenance inspections and computerized evaluations of your car system, and will price your car based on their evaluation results.
Any damage to the exterior of your car, even minor nicks and scratches will reduce its trade-in value. Therefore, it is recommended that you thoroughly inspect your car if you have a way to repair any defects. Before sending your car to the dealership, you should also thoroughly clean the interior, because the car wash shop does not really pay attention to the cabin. Buy a refinish paint to hide small scratches and repair all dents. A car in good condition is more valuable than a car in poor condition, even if the make and model of the two cars are the same.
Actual cash value
The actual cash value of a car is the value of the car. The dealer will be able to assess the trade-in value of your vehicle, but remember that they will sell your car after you trade-in. In order to maximize profits, the value of trade-in will be lower than the actual value. Can taxed or mortgaged cars be exchanged? It is possible, but it depends on your loan balance. Your outstanding loan will be deducted from the exchange value, which means your cash withdrawal will be higher.
Consider the example above, you buy a car worth PHP 1, 00,000, and the transaction value of your car is PHP 350,000, you will pay PHP 650,000 in cash. If you still have a loan balance of 200,000 pesos, this will be subtracted from your transaction value, leaving only a credit line of 150,000 pesos. This means that your withdrawal will be PHP 850,000 instead of PHP 650,000. If your loan balance is greater than its market value, or there is not much difference, then no, you will not be eligible for redemption, or the money you owe will be added to your cash payment.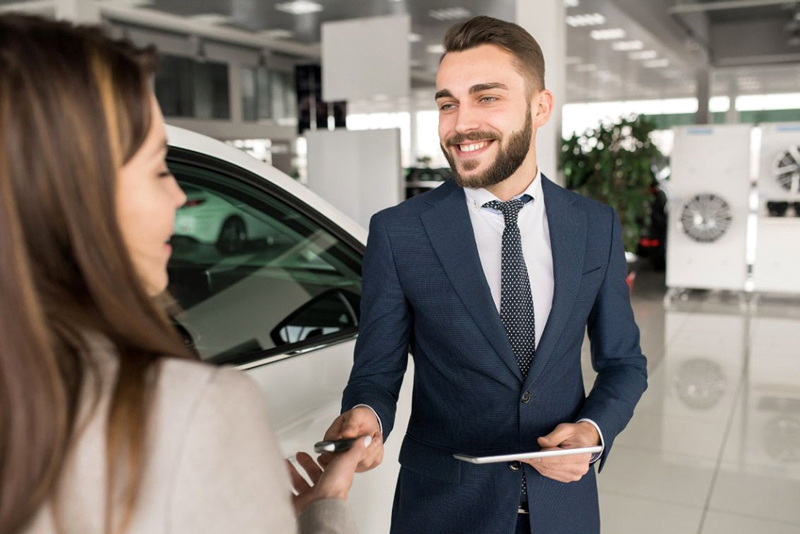 Pros of Trade in Value
Now that you have a good understanding of the trade-in process, but still can't decide whether to go into such a transaction or just sell your car and use the proceeds from your car to buy a new car, consider weighing the pros and cons before making a decision.
The transaction only involves you and the distributor
If you are too busy to carry out your own sales activities, such as advertising online or in print, call your contacts to find potential buyers and respond to all possible suggestions from the Stakeholders Questions and possible lead screening, and possibly even background checks, then sales are not for you. Your best option is to change the old, because the agent or dealer will take care of everything from start to finish. All you need to do is show up when you need to, fill out and sign the form, and wait for your new car to be ready to drive home.
Labour-saving and worry-free
Car transactions are more convenient than sales. If your car has a good resale value, many people will be interested in it. Responding to all inquiries and dealing with various customer quirks can be stressful. For exchange transactions, the dealer will be responsible for all the preliminary work and paperwork. Imagine if you did it all by yourself!
Fast Delivery
If you meet all the requirements, you can complete the delivery within two days at the earliest. In terms of sales, it may take weeks or even months to find potential buyers. Fortunately, there are some online channels that can help you advertise your car, such as Priceprice.ph, but potential customers will not react as quickly as selling your car.
Makes buying a new car more affordable
Because your used car is part of the payment, you don't need to pay the full amount for the new car. Buying a new car is economical and easy, especially when you don't have any outstanding loans for your used car. The best part is that you can also repay the cash in instalments, which means your down payment and monthly instalments will not be very high at all.
Cons of Trade in Value
The auto trade is not for everyone. Although the resulting process is more complicated and time-consuming, some people prefer to sell their cars privately. The following are some of the trade-offs that can affect your decision.
Exchange value is low
Value for money is always the biggest disadvantage of exchange transactions. Some people may feel that the trade-in value is not commensurate with their initial investment in the vehicle, and it really isn't worth it. This is why some car owners prefer to sell their vehicles privately. Compared to the exchange, the benefits will be higher. Remember, distributors are sellers and their goal is to get the most out of their products and purchases or investments.
The faster they can make money on a particular vehicle, the stronger their financial situation will be. Also, profit margins are the most important, and one of the easiest ways to make a profit is to buy used cars at discounted prices and resell them at a higher price than they originally paid.
Does not consider maintenance costs
Similarly, a lower trade-in value will not offset your maintenance investment. If it has been repaired just before the sale or transaction, it is not recommended to trade in the old. When you trade a used car, the dealer will not consider the money you spend on repairs, such as the recent adjustment or replacement of air-conditioning filters.
For example, if you spend money to replace all tires, replace upholstery and carpets, or solve all problems in the hope of getting a discount on your car, you will never be able to recoup the cost of the change. -Trading due to low exchange rates. As opposed to selling your car privately, you can increase the resale value through maintenance costs.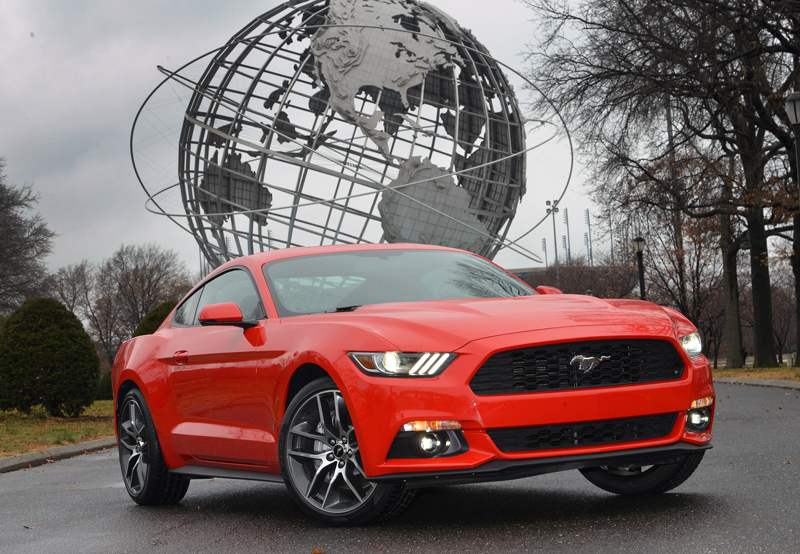 Not all cars can be traded
If you have a very old car or a less popular model, you may not get the cash you expected, or they will just refuse the deal. Although it can be said that most dealers will accept most trade-in vehicles because they will profit from it, but in some cases, they will not accept trade-in agreements. One of the factors is market demand. Models that are hardly sold on the market are not suitable for exchanges.
The cars that are not considered old and obsolete are not on the scene either. Sometimes, if they already have a lot of similar vehicles, such as four metallic purple hatchbacks of the same brand, year, and model that they haven't purchased, they may reject a similar vehicle.
Limited car options
When you go to a dealer to evaluate your used car and they accept the trade-in, you have no choice but to buy a new car from that dealer. If you have already checked the specific car make and model in the showroom, that's great, but if you haven't identified a possible car, then your choice is limited to the dealer's current car inventory.
If you don't have a car brand and model available in your mind, you can't force them to order or obtain one for you unless they have a way to obtain the model. There are no regulations that allow you to trade in vehicles at one dealer, but buy one at another dealer. The best option is to consider other dealerships that have cars that you like.
Wrapping up
Remember an important auto trade-in course. First, negotiate the price of the car you want to buy with the dealer, and then negotiate the trade-in value. By conducting two separate negotiations, you are more likely to get more value for the trade-in vehicle. Also, you can abandon the trade-in process and sell your vehicle on the open market.