Ford decided that there are more than 200 factory-backed accessories are available for Bronco two- and four vehicle models, and more than 100 accessories for the Bronco sports model. The accessories kit contains light bars for the off-roaders and rugged floor mats for the weekend warriors.
Here are 5 accessories you can mull over until the real deal arrives in 2021:
Bronco Four-Door Outer bank fishing guide
Depending upon the four-door Bronco Outer Banks series, this accessory beast is created for fishing aficionados and purpose-built to support a professional fishing guide along Cape Hatteras National Seashore.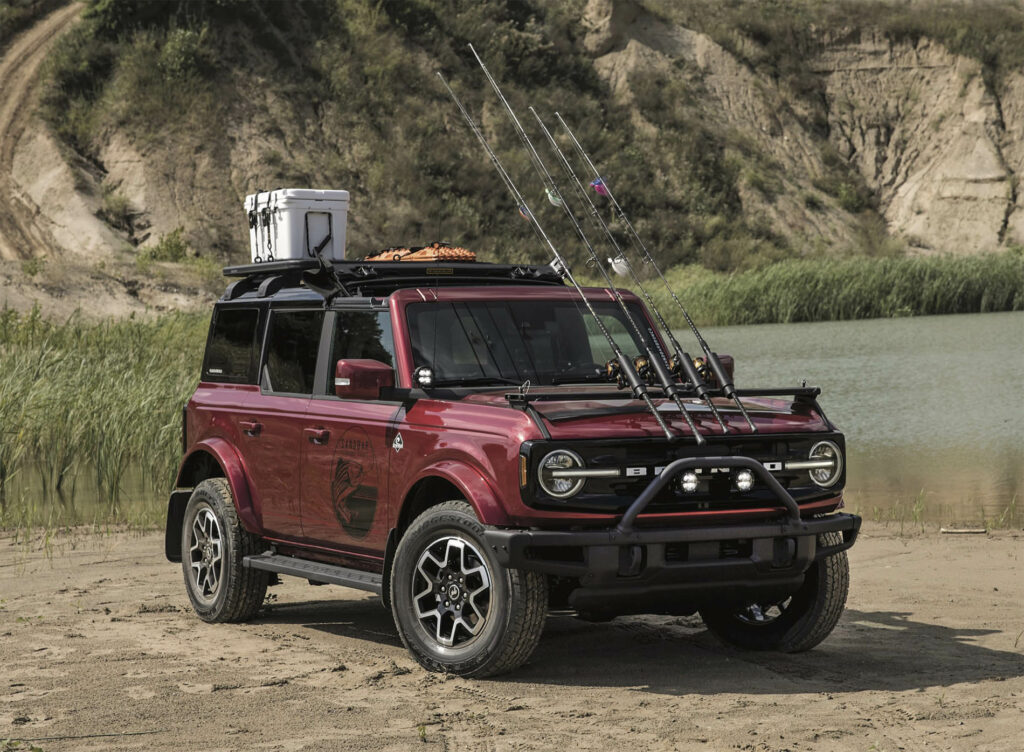 Provided accessories are:
Bestop Sun rider first-row soft top
Factory-style concept roof rails and crossbars
Slide-out tailgate
All-weather floor mats and splash guards
Fender-mounted trail sights to fit a custom-made fishing pole and seat perch
Modular front bumper and safari bar by Ford Performance
Yakima Lock N load platform roof rack
Bronco Two-Door Trail Rig
The concept of this design and custom-built is for the real track riders, this Bronco is centered on the two-door Badlands series.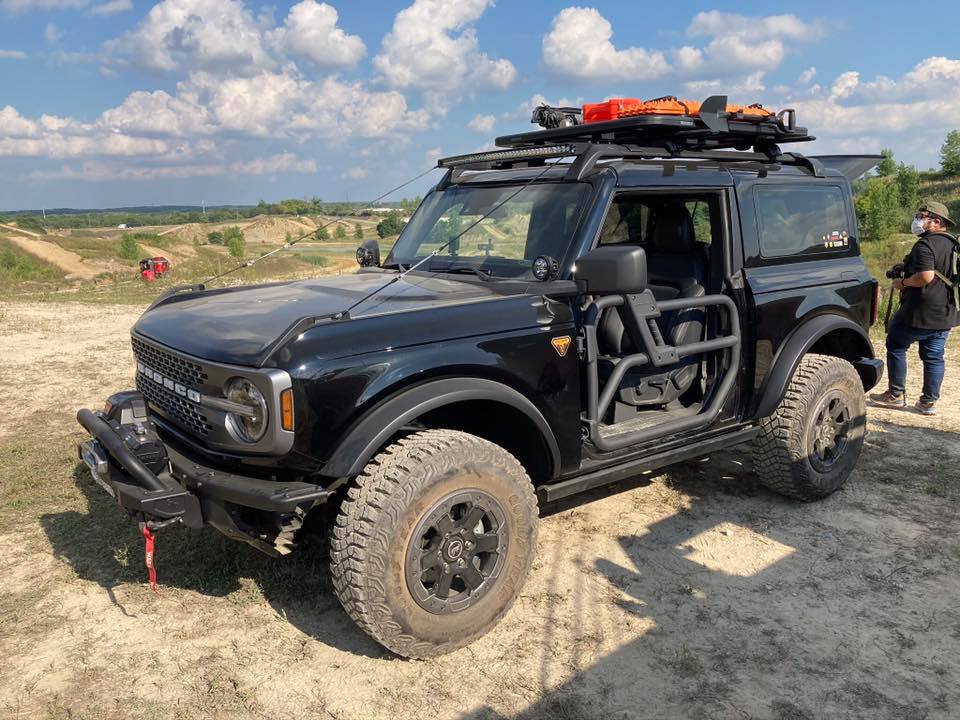 Accessories include:
Ford Performance modular front bumper
Bead lock-capable wheels
Ford Performance by WARN winch
Ford Performance by WARN recovery kit and recovery boards
Tube doors
40-inch RIGID LED light bar
Yakima Platform roof rack system with mounts for a shovel
Rugged floor mats for weekend warriors
Bronco Sport Trail Rig
The concept of this Ford model is based on the Badlands series, the Trail Rig is serious off-road trekking.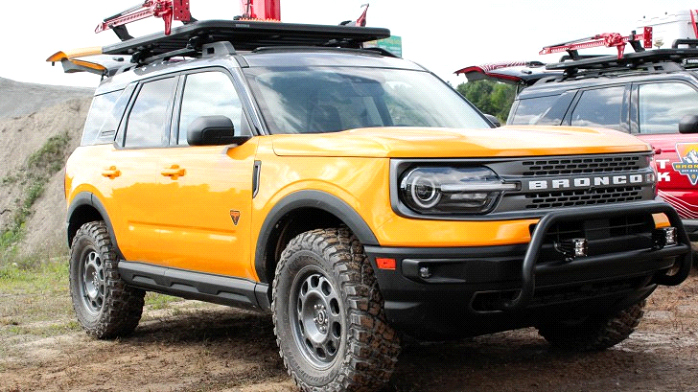 Accessories include:
31-inch Goodrich Mud-Terrain T/A KM3 tires
Ford Performance by RIGID LED off-road lights mounted to a front nudge bar
Recovery boards and jerry cans by Ford Performance
One-inch lift kit
Yakima Lock N Load Platform roof rack and off-road gear mounts
Bronco Sport TOW RZR
The concept of this model focuses on pulling power and marries adventure with comfort, depending on the Badlands series.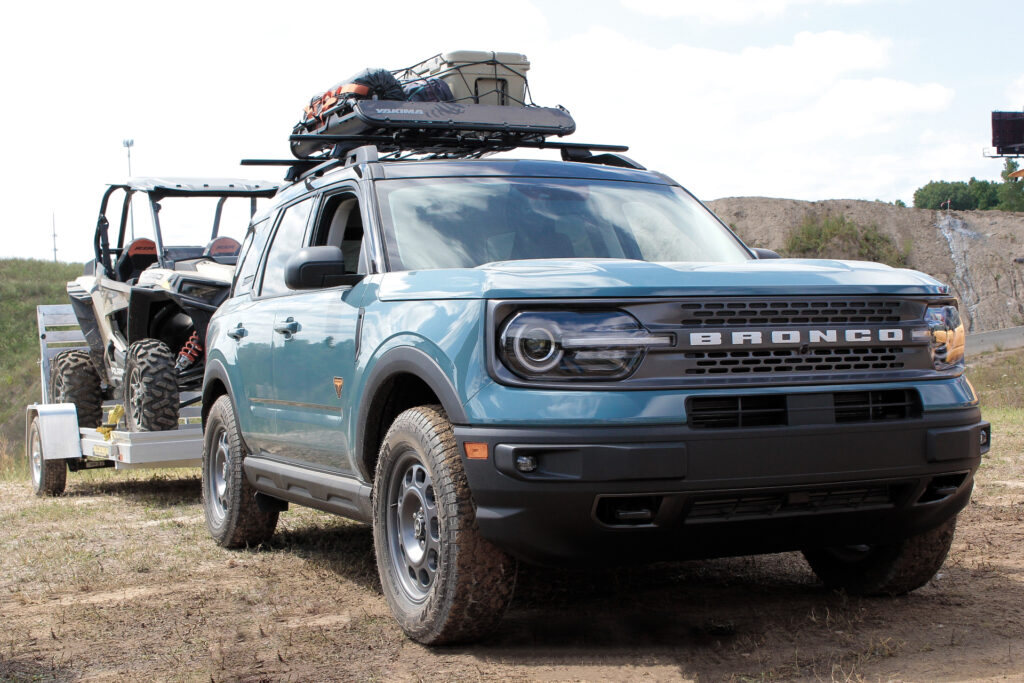 Accessories include:
Custom Yakima HD Bar crossbars
Off-Grid medium cargo basket
Class II Trailer Tow Package with 2,200 pounds of capacity
Bronco Sport Off-Roadeo Adventure Patrol
A ramped-up Bronco Sport Badlands designed for the upcoming US-Bronco Off-Roadeo customer adventure playgrounds,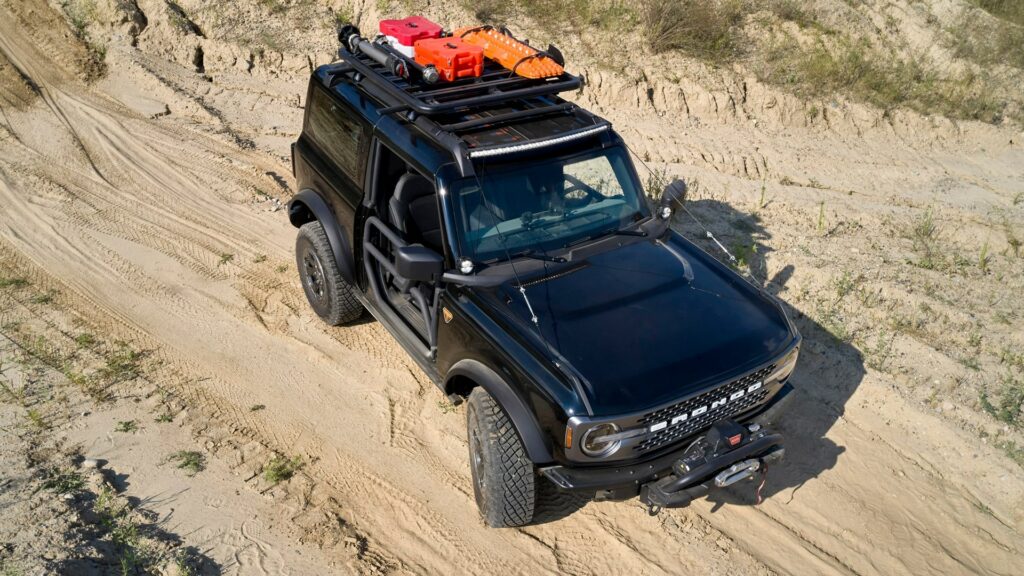 Accessories include:
Yakima Lock N Load Cargo Platform
Ford Performance by RIGID off-road LED light bar
Integrated target to land a drone
Recovery boards and jerry cans
Interior bike rack from Yakima to hold two mountain bikes