The automobile industry has numerous car brands. However, only a few among them left an impression on car enthusiasts. One such brand is Chevrolet that came up with the S-10 or S series marketed by general motors in 1981. It was initially launched as S10 in North America, and its variant was launched in South America several years later. Let us dive deeper to get insights about Chevy S10. Also, we have come up with details about the kind of Chevy S10 engine you must invest in to get better performance.
The detuned drivetrains of Chevy E11 electric cars help Chevrolet S-10 run smoothly. The car generates a horsepower of 114 hp, and 85 Kilowatts is dissipated from an AC motor. It has a Delco battery pack with 27 batteries and weighs almost 1400 pounds. The car charges in 2.5 hours and covers a distance of 45 miles. It is an electrically assisted vehicle that received an update in the year 1998.
What Makes the Chevrolet S10 Model so Great?
Behind the smooth working of the Chevrolet S-10 model lies the Chevy 350 engine that works exceptionally well when incorporated in the S10 with GMC-15 chassis. Alternatively, a bone stock 350 gives 25 horsepower and a 4.3 L V-6 chevy 10 engine, making it so popular among the masses. In such cases, a V8 exhaust note with tire-shredding capabilities is generally installed within the vehicle.
The First Generation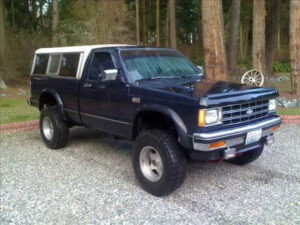 Chevy S10 is the first compact pickup truck and was an idea of an American company. It was initially introduced as a light-duty vehicle that was made between 1972-1982.The previous models used to consume great amounts of fuel and build smaller and robust cars. This was when S10 came into the limelight.
The Second Generation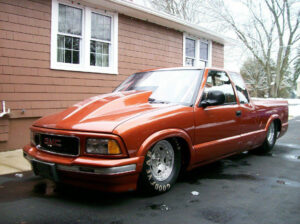 This model was introduced between 1994 to 2004. The makers introduced the second generation in three versions: regular, extended, and crew cabs. These trucks were generally available in both long and short configurations.
The Third Generation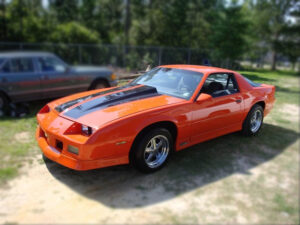 The third-generation model was first launched in Brazil in the year 2012. The vehicles had an exceptional horsepower ranging between 147 to 180. After a year, improvements were made, and the Horsepower rose to 206.
How Much Does the V8 Installation in S10 Cost?
The new Chevy S10 Engine V8 and other crucial parts are between $3500-$7500.
Incorporating LQ-4 Engine in Chevrolet S10
LQ-4 is a Chevy s10 engine with specifications as a 6.0 Gen 3 small block that was installed by GM between 1999 and 2007. The engine can generate a lot of Horsepower and gives an amazing performance in higher models like Turbos, Superchargers, high flow cylinder heads, cams, intake systems, and Nitrous oxide.
Best LS Engine for Turbo
Every engine works exceptionally well when integrated into Turbo, but the 5.3 and 6.0 L engine is the most popular. Preference must be given to the 5.3 L engine, which is affordable and generally used by many individuals. Both 5.3 and 6.0 L engineS generate Horsepower up to 1000 on a stock motor when they are pushed.
Other Engine Options
5.3 LS Horsepower
According to many, 500-550 RWHP is generally considered safe to take the stock till the bottom end. However, you can increase the Horsepower up to 100 by allowing more air entry in great volume within the engine. The following ways can help you get more Horsepower from the engine:
Installing a high-performance cold air intake to surge the performance.
Installing a high-flow air filter within your vehicle.
Investing in a high-performance exhaust system.
Supercharger
Turbocharger
Nitrous
A 5.3 factory produces a horsepower of 320 hp with torque of about 340 lb-ft.
Shelf Life of a 5.3 Chevy Engine
A Chevy 5.3 engine has become the most preferred choice of the customers and has a longer shelf life. The average lifespan of the engine falls between 200,000 to 300,000 miles. The best part about this new Chevy S10 engine is that one doesn't have to deal with routine maintenance and issues related to the water pump, hose, gaskets and spark plugs. It is commonly found in trucks and has been intact for the last 20 years. The truck drivers have rarely experienced any issue while driving them.
Installing a 5.3 Crate Motor
Buying a 5.3 crate motor from a reliable supplier is between $3200-$3800.The Horsepower offered by the engine ranges between 315-345. It has become the most preferred choice of customers due to the additional Horsepower offered by them. It works exceptionally well with the factory computer settings and the injectors. In addition, the device produces greater torque in low RPM, which makes it an excellent choice for towing.
The 5.3L V8 Vortec 5300 has become the most trusted and preferred engine choice of all. Also, the vehicle owners haven't reported any issues with the engine, and one can cover almost 220 k miles in a single go.
The Bottom Line
Compare the performance given by every Chevy S10 engine and purchase the one that fits your budget and performance requirements. Get a top-quality engine from trusted store 'The Auto Parts Shop' that delivers a new chevy S10 engine on sale and reaches your doorstep in a day.