Car-related incidents are unavoidable and damage them to a great extent. Car repairs won't be a hassle if you have car insurance that covers every major repair. The best part is you need not deal with hefty bills from his pocket as Insurance will look after everything for you. Following are the key features offered by car repair insurance:
Car repair insurance is purchased as a separate policy from regular auto insurance.
The major repairs in the car are covered under the Insurance, excluding routine maintenance.
Only a new vehicle is eligible for car repair insurance.
Car repair insurance is quite cheap and would be a replica of your coverage.
What is Covered Under Car Repair Insurance?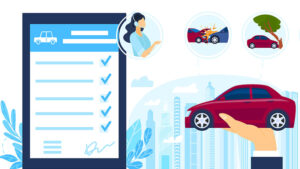 The companies dealing with auto insurance sell car repair insurance policies that cover things that differ from policy to policy. General car insurance covers the following things:
Electrical Systems
AC & Heating
Cooling systems
Heating systems
Exhaust & Fuel System
Transmission
Which Things Aren't Covered Under Car Repair Insurance?
Things that aren't covered under car insurance depend on the Insurance you hold and the policy. Below are some general things that aren't taken care of by the car repair insurance policy:
Regular maintenance, including the oil changes and tire rotation.
Damages incurred during accidents(also known as collision coverage generally taken care of by auto insurance).
Damages that incurred due to poor maintenance
Day to Day Wear & Tear car goes through
Cosmetic Wear & Tear
Vehicle Damages Took Place Before Buying
Rust or Corrosion
Certain repairs are an outcome of recall which will be looked after by the manufacturer than the car repair policy.
How Much Does a Car Repair Insurance Cost?
The car repair insurance cost is generally between $100-$300 that you should pay from your pocket. A bigger portion is covered by the Insurance in case of major repairs while holding a little or no value. According to AAA, car repairs on an average cost between $500-$600, which escalates depending upon the driver's requirement. Get the ins and outs of the car repair insurance cost from the insurer and choose the policy that fits your budget and requirements.
What's the Eligibility Criteria for Car Repair Insurance?
Only those vehicles fulfill the age and mileage criteria laid by the insurance firms. The insurer has the right not to provide a policy that goes beyond a certain age and mileage.
How to Choose the Auto Repair Shop?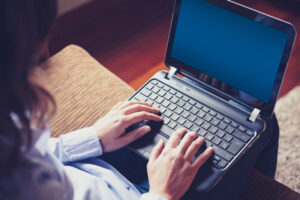 A car repair insurance gives you the opportunity to choose the auto repair shop based on your choice. However, If the charges levied by the auto shop recommended by the insurer are low compared to those you were planning to associate with, give your car to them. Alternatively, you can consider  'The Auto Parts Shop' that brings authentic & top-quality parts & accessories to you to resolve car-related issues.
What to Do If Confused Between Auto Repair Shops?
At times we get confused amid so many Auto Parts shops. Below are some tips that can simplify your search process:
For referrals, consult your relatives and friends.
Hand over the copy of the insurer's estimate to a shop and ask what can be accomplished within it.
Ask the auto repair shop to give a detailed estimate that the insurer must approve.
Trust the company if a company gives you a lifetime warranty on repairs like 'The Auto Parts Shop'.
The Bottom Line
We cannot do anything about unforeseeable car incidents but can prevent them from further damage by investing in a car repair insurance plan. Ensure that you go through the terms and conditions before investing in any insurance so that your vehicle receives the right care when taken to the auto shop.