Every car has a distinct set of wipers installed in them. Automobile experts designed keeping the types, style, size, and technology in mind. Installing a wrong set of wipers or ignoring the problematic ones can put everyone's safety at stake. Let's dive deeper in the article and find out the right windshield wiper blade for your vehicle:
Why Invest in Right-Sized Windshield Wipers?
Installing the ones with a long size would make them jam or bump into each other. This might damage the blades also lead to premature motor failure. The blades keep on banging and deteriorate the costly windshield trim. Oversized ones prevent the windshield movement in curves, and too short blades won't clean the car's glass properly.
How to Select the Right Windshield Wipers?
Vehicle manufacturers recommend you to get wipers based on the make, year, and model of the car. Below are some of the ways to help you find the right kind of wipers for your vehicle: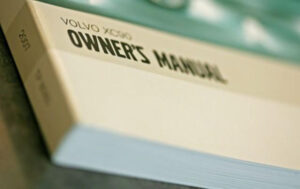 Refer to the owner manual to determine the kind of blades that fits your car perfectly.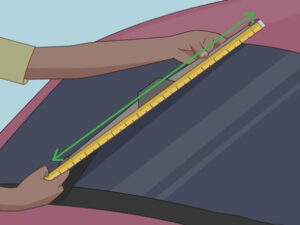 Measure the wiper blades presently installed in your car & jot down their length. It's vital to measure the length of both the wiper blades as two of them are distinct in certain cars.
Reputed online car parts and accessories store like 'The Auto Parts Shop' recommends wiper blade/squeegee size that you can check and get the perfect fit for yourself.
Selecting the Right Type of Windshield Wipers for Your Car
A windshield is available in various materials and sizes. You can install the rubber squeegee or give your car a complete windshield wiper replacement to your car.
You can give the options listed below a try but don't forget to consider windshield wiper cost  before investing in any of them:
Rubber Squeegees
These are commonly installed in the windshield wipers and are inexpensive. If they function properly, you can continue using them.
Silicone Squeegees
These are expensive as compared to the rubber squeegees. However, their lifespan is twice longer than their counterparts. These help you get rid of excess water with every stroke and produce comparatively less sound than the rubber ones.
Beam Wiper Blades
These are two times more costly than the rubber blades, flexible, and clean the surface evenly with the movement of every stroke. This is why it's installed on cars that have large and curved windshields on them.
Winter Wiper Blades
Winter wiper blades are installed in the cars to prevent ice or snow from freezing or jamming the wiper frame. However, an iced-up one becomes less flexible, and cleaning the entire windshield becomes a complex task in such a case.
How to Keep the Windshield Wipers in Top-Notch Condition?
Windshield wiper blades are affected by several things, including dirt, dust, bugs, snow, sun & smog. Checking them quite often and carrying out regular maintenance is your responsibility. Besides this, if they are of no use performing windshield wiper replacement, it mustn't be compromised or ignored at any cost.
Routine replacement would help them perform their job optimally and boost their lifespan by several years, so let's explore the ways to keep these wipers in top-notch condition:
Perform Regular Windshield Cleaning Tasks
Don't use the wipers when windshield is dry. A small piece of grit can deteriorate the entire wiper squeegee or windshield. Cleaning them using Glass cleaners is exclusively recommended for windshields is highly recommended. For window glass, fold the newspaper like a ball, then clean it thoroughly.
Keeping the Wiper Squeegees Neat & Clean
To eradicate junk built up, take a clean cloth and dip it in premixed windshield washer solvent or isopropyl (rubbing) alcohol diluted with water to clean the entire squeegee. To protect the water, finish do it using clean water.
Watch the Windshield for Damages
It's impossible to keep the pressure across the entire windshield with a torn squeegee. Damaged, twisted, or weak wiper blade frame or wiper arm makes the wiper chatter or jump across the windshield. Get the wiper arm pressure checked by the mechanic. If you notice issues in the windshield wiper blades, install the new windshield wiper blades in your car.
How Much Does Windshield Wiper Replacement Cost?
The average windshield wiper replacement cost generally falls between $23-$38.The labor costs fall between $8-$12 & parts cost generally fall between $15-$26.Taxes and fees aren't included in the estimate and are levied separately.
You can save money by getting these parts from online car parts and accessories store like 'The Auto Parts Shop'  to save money. You just need to pay labor charges to the mechanic.
The Bottom Line
Windshield wiper blades eradicate unwanted materials from the windshield. Therefore, it's vital to invest in those that align perfectly with your car by keeping the above mentioned methods in mind. This would keep you & your loved ones a safe driving experience.