Imagine you're driving all alone and it's starts raining unexpectedly. These rains have started impairing your visibility & it's time to turn the wiper blades on. Suddenly, you notice squeaking sounds coming out of your car, which is becoming quite irritating for you. It's time to pay attention as the windshield wiper will keep squeaking and take steps to fix these issues. Let's dive deeper into the article to discover ways and find optimum windshield wiper squeak fix:
Why Do Windshield Wipers Squeak?
At times windshield wipers start producing squeaking sounds & the following issues can be held responsible for the same:
Wiper or Windshield Contamination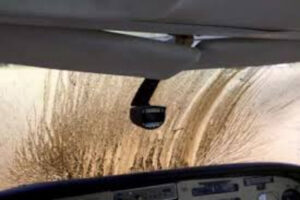 Sometimes dust or dirt gets accumulated in the wipers or windshield. It's impossible to see these contaminants clearly via the dark wiper blades. These issues are fixed by cleaning wiper blades, and window glass using a commercial cleaner dipped in vinegar. Then, take the windshield washer and wipe these blades and windows off.
Cleaning the wipers is an effortless task so try to wind it promptly. Dust, sand, and small pebbles leave scratches on the window by rubbing against it. Don't invest in petroleum-based products as these would reduce the longevity of your blades.
Wipers Installed Poorly
Wiper blades are available in various sizes at the auto parts store. These stores would recommend simple parts to the customers, and they would install these parts without doing their hands dirty. However, these installations don't turn out to be the way you expect them to be, so consulting a trusted car parts and accessories store online so that you get quality wipers and get guidance from the experts during step by the step installation process.
Old Rubber
Most people don't know, but wiper replacement must be carried out once a year or after every six months. The issue takes place when the flexible part of the wiper blades begins getting brittle over time, resulting in squeaking and breaking your blades just when you need them the most. Sometimes hard rubber might deteriorate the condition of your window glass.
Wipers wear out over time, and the only way to fix a windshield wiper squeak fix is a replacement. These aren't too expensive & keep the driver safe on the road. You might not realize that your wiper is working poorly unless there is a downpour, so it's better to change the blades the moment they start giving issues.
Manufacturing Defect
Associating with an untrusted store or any store would leave you disappointed. This is so because the squeaking takes place from the very first day. Sometimes, a manufacturing defect can be resolved with the windshield wiper replacement.
Sometimes the wipers have been poorly stored inside the car, leading to cracked or hardened rubber. It's better to obtain a refund for the same and associate with a trusted car parts and accessories store online like 'The Auto Parts Shop' bringing top-quality wipers to you.
Other Sounds Produced by Damaged or Aged Cars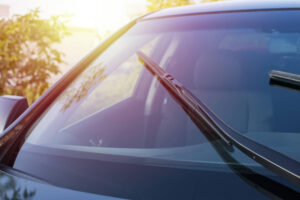 Sometimes these blades don't squeak, but you would hear your car making rubbing or clattering sounds. These sounds get louder as they don't get enough lubricant to help them run smoothly. At times there is hardly any noise, or the wiper isn't cleaning the window properly.
The root cause of the problem is similar in the case of squeaking & other issues. The assembly adjustments need to be performed as the appropriate pressure isn't applied to the glass. Your car may need windshield wiper replacement, or adjustments need to be made to the wiper assembly.
How Much Does Windshield Wiper Replacement Cost?
The windshield wiper replacement generally falls between $62-$85 and the labor costs are generally between $26-$33, and the part charges are levied separately. Therefore, it's vital to keep the windshield wiper replacement cost in mind before buying it from a store.
If the cost is burning a hole in your pocket, buy these parts from car parts and accessories stores online and save money by replacing them on your own. If you don't possess sound technical knowledge consulting the mechanic would be the best action.
The Bottom Line
Windshield wiper squeaking sound mustn't be taken lightly. Ignoring or delaying them would lead to costly repairs and bigger issues in the future.