In 1977 Ford F-series was the best American pick-up truck and remained the best of all till 1981. Almost 1 million trucks were sold in countries like Canada in 2004, 2017, 2018, and 2019. Besides this, the truck had impressive features, which comes with an on-board battery, an alternative to the generator, or a 2WD XLT with max tow package, which gets you the 5.0L V8 and 3.73 rear ends that slip rarely, and the truck cost is quite low than the Mustang GT model available in the market.
Finding a Ford F-150 Steering Rack replacement is a difficult task. This is why the mechanic tells you to replace them with obscure parts, including the rear axle ratio or exact wheelbase, without having the original window sticker handy. You can visit a reputed car parts and accessories store like 'The Auto Parts Shop'.Enter the OEM part number, and the steering rack that is to be installed on the model comes before you.
Things to Consider Before Purchasing a Steering Rack

If you are struggling with Ford F-150 steering rack problems and want to purchase a new one. Keep the things listed as follows in mind to land on the right choice:
Wheelbase
The wheelbase basically is the distance between the front and the rear wheel hubs. The distance must be calibrated using a measuring tape. You would find a plethora of wheelbase options along with the ones with different cab and bed-length options. Take measurements before buying other car parts as well.
Tow Package
Buying the right tow package becomes a hassle, especially without the truck's exact options list. Ensure that the tow package has qualities including the integrated trailer brake controller, heavy-duty cooling components, and a lower rear axle ratio.
Cab Size
Ford is renowned for different cab sizes distinct from Toyota and GM. A regular cab, known as a single or standard cab, has front seats and front cabs with nothing behind them.
What Warranty Does Ford F-150 Steering Rack Offers?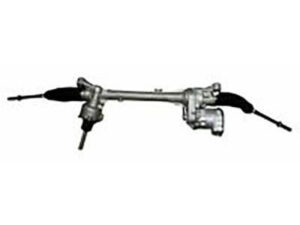 A steering rack often lasts for three years and offers unlimited mileage. New trucks with electric power steering come with Duralo as a Ford F-150 steering rack replacement option. It comes with mounting bushings, boots, and inner tie rod ends.Since these don't come with Outer tie rod ends, replace them along with the steering rack.Getting a new rack will resolve the FordF-150 steering rack problems and enhance the truck's performance.
The Bottom Line
Driving a Ford F-150 that offers steering rack issues becomes a hassle for many drivers. These Ford F-150 steering rack problems must be thoroughly inspected, and a timely replacement would not impede your driving.