The trim level of the basic model may not have a name, but the same car model can have multiple trim levels.
When you buy a new car, car interiors can give you a wider range of vehicle options. The selection process can be confusing, but don't let the variety of features and prices limit your enthusiasm for buying a car. Learn about base models, different trim levels, and options before entering the dealership showroom, and get a head start on transacting.
What does the base model mean?
The base model of the car maker is the base version of a new car without a trim level. The base model is the cheapest model among the cars provided by the car manufacturer. The trim level of the basic model may not have a name, but the same car model can have multiple trim levels. On the one hand, Nissan Altima is an unnamed basic model, but with additional trim levels: S, SR, SV and SL. On the other hand, Toyota Camry LE is a basic model with a named trim level. SE, XSE and XLE are additional equipment packages for Toyota Camry. The base model may lack optional features you want. Buying higher trim levels is the way to get them.
What is the meaning of car trim?
The car trim can be defined as another version of the same vehicle model. Trim or grade generally specifies the level of performance, features, options, and additional features of the base model. The difference may be in the vehicle's internal styling, gearbox or engine type, comfort, additional safety features, or external design components. Items such as leather seats, climate control, and four-wheel drive and trim parts are typical elements of car trim kits from manufacturers such as Honda, Toyota, Chevrolet and Ford.
Know the names of car trim
Car manufacturers, including Nissan, Honda, and Ford, use letter pairs such as LX, SE, or GT. Some automakers, including Chevrolet and BMW, use a combination of letters and numbers, such as Chevrolet Camaro Z/28 and Z71 Tahoe and Suburban. The BMW 3 Series includes 320i, 330i, 330e and 340i models. In the past few decades, some car manufacturers have used words to describe their trim level. In the 1970s and 1980s, Nissan Gloria and Cedric adopted "Brougham" as their top trim level. In 2018, Cadillac continued the tradition of using words as decorative names.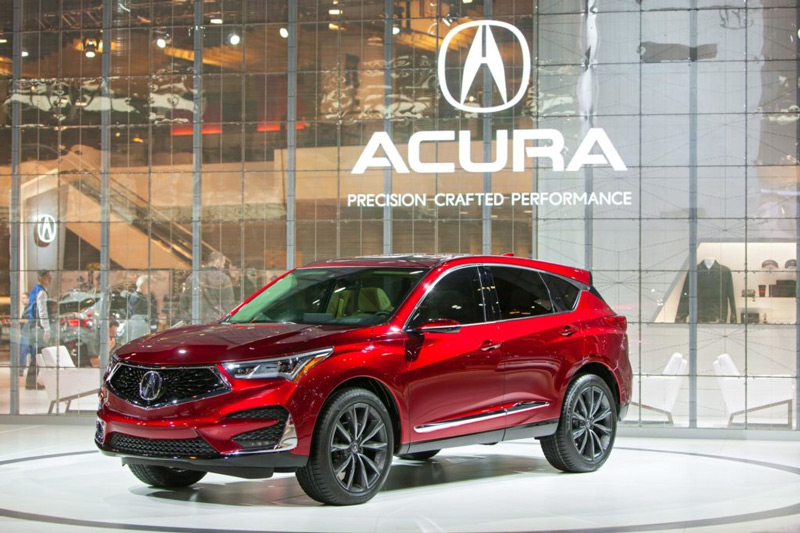 Cadillac Escalade has four liveries: standard, luxury, high-end luxury, and platinum. Manufacturer's Suggested Retail Price (MSRP) for the standard configuration starts at $ 74,695 and provides a 420-horsepower 6.2-liter V-8 engine and an intelligent damping magnetic drive control system. Platinum is the highest level of interior, using high-quality leather and a high-quality interior covered in suede microfiber. Externally, the unique grille design and premium 22-inch painted wheels with chrome inserts create a unique look for its suggested starting retail price of $ 93,795.
How does the level of car trim affect prices?
The standard of car interiors makes the cost of the vehicle higher than its base price. As noted by ConsumerReports.org, automakers and dealers have been providing higher interior standards for decades. The organization noted that manufacturers generally make more profit with higher trim levels. Car buyers may experience a "surprise" when comparing the price of the base model to the higher interior trim. The 2019 Kia Sorento front-wheel drive SUV starts at $ 25,990, but the higher trim level brings the price to $ 44,690. The Kia Sorento's list price is close to $ 45,000, which is higher than the 2019 Lexus RX 350, which is a premium luxury SUV with a suggested retail price of $ 43,670. If you hear people refer to cars as "downsized models," they mean base models. If they speak of a "full load" vehicle, they mean the highest trim level available. The Monroney decal on the vehicle shows the items in the decorative bag and the amount of increase in the price of the basic model. New car dealers must affix Monroney decals on every car they sell.
Option Packages Offer Multiple Options
When buying a new car, look for deals on discount option packages, which are similar options bundled together. For strong traction ability, the Traction Kit equips your vehicle with an upgraded axle drive, heavy duty radiator, larger cooling fan, and increased transmission cooling capacity. Car buyers who want a sports performance package will look for packages with improved engines, handling and brakes, and dynamic front or rear spoilers.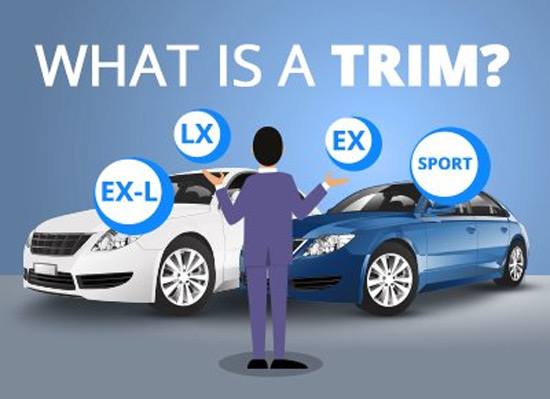 When appearance is important, the decorative appearance kit provides additional features, such as high-quality interior parts made of chrome or mahogany, unique exterior paint, decals, or matching colored body and bumpers. Safety and handling can be your top priority. Discounted safety packages may include electronic stability control, collision avoidance systems, adaptive headlights, additional airbags, and seat belt pretensioners. A kit containing harder shocks, stabilizer bars and springs and high-grip tires or lightweight wheels provides high-quality handling at a lower price than buying each option separately. In unfamiliar areas, a navigation package that provides turn-by-turn instructions via satellite can prevent you from getting lost or unable to reach your destination on time.
Cars trim Buying Tips
When you feel like buying a car, it's easy to get slow looking at all of the car's trims, features, options, and add-ons. Changes in new car technology in recent years have made car buying more challenging. Start with a set budget and write a "must-have" list for your new car. Air conditioning, six-cylinder engine, automatic transmission, and iPod and Bluetooth connections may be on your list. Put your "must-haves" in a column, and make another column to satisfy your wishes. You may need heated leather seats, automatic emergency braking (AEB), a navigation system or a high-quality infotainment package. Using your list as a guide to search online can help you narrow down your vehicle options privately without being pressured by salespeople.
The effect of car trims on resale value
In a few years, if you plan to sell a new car or trade-in, you may want to know whether certain car interiors and option packages offer higher resale value. Air conditioning and skylights are additional benefits and are usually worth the extra money, especially in hot climates. The leather seats add a touch of luxury and are durable. However, keep in mind that vehicles with high-end options and trim levels generally depreciate more and faster than vehicles with fewer bells and whistles. When you drive a new car out of the parking lot, the value of the car starts to drop. New cars lose up to 20% of their value in the first 30 days. In addition, second-hand car buyers are not as concerned about high-tech advancements and advanced benefits as new car buyers. Buy a car that meets your needs and makes you happy. If you are concerned about maintaining resale value, look for a vehicle brand and model with a history of reliable service and low maintenance costs. Spending more on safety features like pedestrian detection or automatic emergency braking (AEB) can prevent serious accidents and even save lives. Simple and complex car decorating options Edmunds.com noted that some automakers do not offer options for the trim level of selected vehicles, but Honda and its luxury brand Acura are the only companies that do this for their entire list.
If you like an easy way to buy a car, consider these brands. All you have to do is choose the color and level of finish. Generally speaking, when Acura offers a package, it is like a different level of trim. At the other end of the car purchase range, Mercedes, Porsche and Mini encourage customization in almost all aspects of the vehicle, from the various leather colors of the seats to the detailed body and exterior trim. If the custom order fits your plan, these automakers are ready to serve you. Please visit their showroom to see typical combinations before ordering. Travel can help you decide what is best for you. Subaru's choice of car interior is somewhere between Honda's simplicity and Porsche's complexity.
The 2018 Forester offers six trim levels and the 2019 model offers five. Ten option packages and 64 Subaru accessories include a side cargo net priced at $ 73 and a remote starter for less than $ 500. The Subaru Forester offers 19 possible configurations, depending on trim, gearbox and the option package you choose.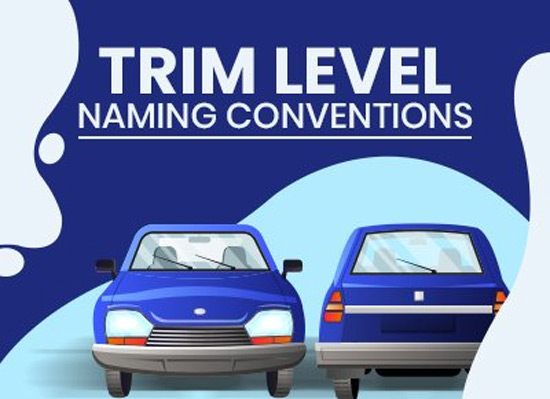 Prices range from $ 22,795 to more than $ 40,000. Has a variety of car trims, trim levels, and options to choose from, which can perfectly meet your needs, wants, and budget. Prepare for your car buying journey by setting goals, making lists, and doing research online to narrow down your options. When you are ready to visit a dealer, you will have the information you need to make informed decisions and negotiate from an advantageous position.