Buying a car isn't just about parking it in a garage. It is vital to take it for routine maintenance to help it perform optimally. Besides this, give it some extra care by getting a car cover.
Car cover safeguards the vehicle from external elements. It not only protects the car while it is outdoors but guards it while it is indoors as well. The market is flooded with plenty of car cover options, and choosing the right one for your car can be a daunting task. The experts at reputed car parts and accessories store 'The Auto Parts Shop' has simplified things by sharing things to consider before buying car covers:
Material Used
Car covers are made of distinct materials and are used for different purposes. Consider the material before investing in a car cover. You can select car covers from breathable to waterproof ones based on your requirements. The waterproof ones would keep your vehicle safe during extreme climate conditions. The waterproof ones have only one drawback: water might get inside them, leading to mold and mildew formation. Excess moisture within the car can be eradicated using breathable covers. The breathable ones lead to condensation of trapped air or moisture; it keeps the car dry and in optimum condition. Also, it protects the car from corrosion. Stores sell car covers online made of different materials and give you the chance to pick the one that matches your requirements.
UV Protection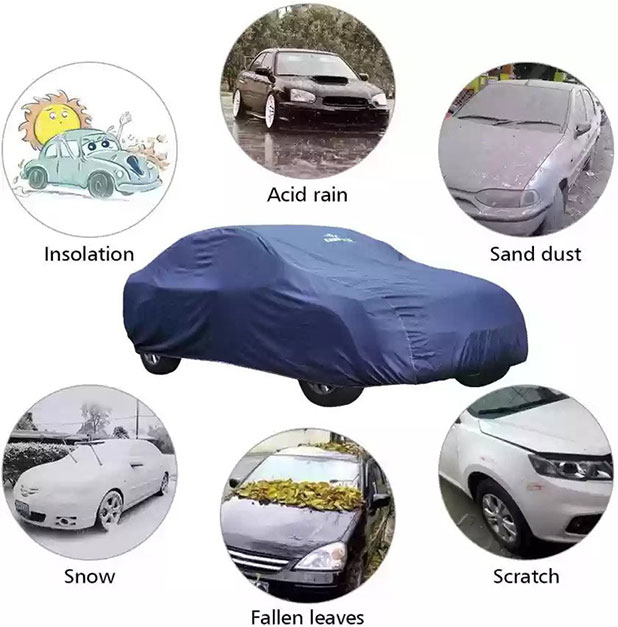 A car is exposed to UV rays when kept outside. The vehicle is unable to bear excess heat and would degrade the paint of your vehicle along with the dashboard and upholstery. To keep your car completely safe and prevent costly repairs in the long run, get car covers that offer complete UV protection. Heat is the worst enemy of the car as it impacts the color and quality of the vehicle. Add a layer of protection to your car by getting car covers with complete UV protection.
Complete Dirt Protection
Sometimes mud or dirt gets accumulated on the vehicle, so it's vital to have a cover that offers complete dirt protection. Some covers are waterproof, and the dirt still gets within the car, so investing in a dirt protection cover is ideal. Apart from leaving the car spick and span, the cover saves your cleaning, folding, and packing time. You just need to fold and keep it in the bag.
Indoor Vs. Outdoor Covers: Which is Better
Most people think that car covers aren't required while parked indoors. However, the car undergoes damage due to accidental door dings, scratched toys, or metal clothing. Therefore, it is better to shield it using indoor covers bought from reputed car parts and accessories online store like 'The Auto Parts Shop.'This gives you the guarantee that your vehicle will stay in top-notch condition. The best part is that it is breathable and ensures adequate airflow.
If you are thinking of getting an outdoor cover, then it's best to get heavy-duty ones to protect the vehicle from environmental influences. Compare the prices of indoor and outdoor covers to select the best car covers for your vehicle.
Fittings of the Car Cover
Car covers come in two different fittings; one is the standard fit, and another one is the custom fit. Your choice will vary based on your preferences. A standard fit is an affordable cover and does the same job as a custom-fit one. Choose a custom-fit cover if you're looking for a cover that aligns perfectly with your vehicle. A custom-fit would shield your vehicle completely, including the Antennas and side mirrors.No matter how windy the weather gets; it would stay intact on the vehicle. It is an expensive car cover option but is worth the investment.
The Bottom Line
Buying a car cover isn't a simple task, especially when there are so many options. It's better to invest in a car cover that matches the requirement of your vehicle. First, think about whether you need an indoor cover or an outdoor one. After that, start looking for the features you are looking for.