If you have been planning to take a car road trip in the coming time, all you need is proper planning.No one wants to feel disappointed during their journey, so after carrying thorough research, we have come up with the trip essentials that you must carry. These small things would make your journey smooth and successful. Let's have a look at the things you must pack in a car for a road trip:
First Aid Kit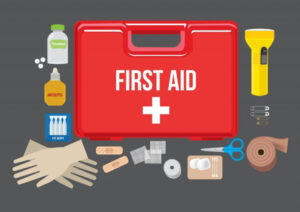 You have to manage everything on your own during a road trip. Sometimes you need to be a doctor, so your first aid kit must include antiseptic ointments, band-aids, medicines for diarrhea, fever, or vomiting. Don't leave your house without masks, soaps, and sanitizers also, keep washing your hands quite often during the trip.
Spare Tyres
You may come across unforeseeable situations such as tire punctures during road trips. Sometimes sharp objects get inside the tires or deflate the tires as the weather becomes extremely hot. Try not to head for a car trip without car jacks and wheel wedges that you can get from reputed car parts and accessories store 'The Auto Parts Shop' at nominal rates. In case you notice a drop in the tire levels, invest in a foot pump and puncture repair kit for tubeless tires that will help you resume your driving.
Roadside Emergency Kit
Roadside emergency kits help you overcome difficulties on the way in no time. The kit includes the following things:
Battery Booster Cables,
2 Light Sticks
3. Reflective Vest
4. Emergency Rain Poncho,
5. Warning triangle,
6. Whistle
7. Tire Pressure Gauge,
8. Window Breaker etc.
This kit covers everything that can be used when something unexpected takes place.
License and Registration Documents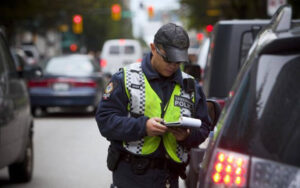 Don't get inside the car without checking your license and registration documents. You won't reach the desired city if you don't keep them handy. Ensure that you carry the following things:
Photocopies of your documents that need to be submitted. Don't hand over the original copy and share the photocopy
Keep car pollution certificate handy
License as well as a copy of the registration
Insurance copies.
Identity proof
These are some of the important things to carry on a road trip, and forgetting them could get you into trouble.
Huge Water Bottles
You won't find water at every stop during the trip, so keep big water bottles inside your car. Keeping yourself hydrated and washing hands on the trip is very important. In addition, you might use that water when issues such as overheating or filling the windshield water or during clean up.
Carry Spare Fuel
You may run out of fuel all of a sudden.No fuel pump the road can make you feel stranded on the road. Keep a bottle or a petrol container handy so that you can resume the journey there and then. Fill up the tank with fuel whenever it is only 10 or 20 percent in the car.
GPS or Navigation Systems
Navigation systems are the most crucial component of a road trip. Although you can have a navigation system of your own, you must carry a dashboard mount and a charger. If your phone battery dies suddenly, investing in a car navigation system is the best course of action. Get it adjusted from the nearest car store or perform the adjustments by yourself.
Car Manual
Don't drive without a car manual, as you never know which light won't stop blinking the moment you get out of the Wi-Fi range. Manual consists of important instructions that you can perform to help your car run smoothly on the road.
Snacks
Road trips are incomplete without snacks. These snacks would supply you with energy to drive, especially during long journeys. Include healthy things such as protein bars, juices, and sandwiches and consume them every now and then.
The Bottom Line
Packing these is essential to make your road trip successful and organized. Before starting the journey, check everything so that there are no troubles on the way. Last but not least, don't forget to capture beautiful memories on your camera.