Independent individuals prefer doing car maintenance by themselves. It saves a lot of time & money. You require optimum quality car repair tools with a lifetime replacement in the same way as provided by the professional mechanic. Let's delve deeper into these car repair tools along with their application to use the right one in case of emergency:
Hand Wrenches/Spanners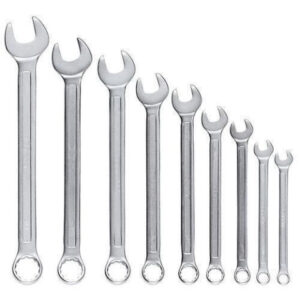 These tools are a blessing in disguise, especially for simple maintenance tasks. These come in sizes of 11mm to 19mm and are used for handling the nuts and bolts. Spanners are generally bought as a set than single ones. Wrenches come with both open and closed ends, and manufacturers selling top-quality car repair tools online such as 'The Auto Parts Shop' must be consulted. The store delivers corrosion-resistant wrenches or spanners at nominal rates.
Flash Light or Torch Light
When we think about car problems, the ones that would happen on a bright sunny day will come to our mind. However, issues pop up at night time as well. You need a flashlight to inspect the areas under the hood closely.
Oil Change Tools
Changing the oil filter is impossible, especially when you don't have an oil filter wrench. Ensure that the wrench is of appropriate size and perfectly fits the car's oil filter. Since the oil filters come in many sizes, invest in the one that comes with a metal band and wraps itself around the filter completely. In the case of a limited filter, access gets a wrench that fits at the end of the filter.
Car Conditioners & Cleaners
If you want to make your car look spick and span investing in car conditioners and cleaners is a sound decision. Cleaning essentials must consist of rechargeable pressure washers, car polishes, car shampoos, cleaners, and waxes.
Ratchet & Socket Set
A car repair tool kit is incomplete without a Rachet & Rocket Set. The repair toolbox must have a car Rachet of every standard drive size with various extensions and a full selection of sockets. Modern vehicles come with Metric Fasteners. If you have vintage cars, purchase Metric Fasteners else and have a standard Ratchet and Socket set in your car.
Tire Pressure Gauge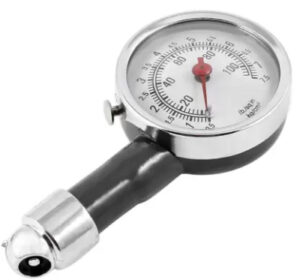 The performance of the car can be measured using a tire pressure gauge. A low tire pressure degrades your driving ability, and a deflated tire leaves you stranded on the road. Keep your tires inflated using a  tire pressure gauge and heighten your vehicle's performance.
Air Compressor
Initially, investing in an Air Compressor might sound waste of money to you but helps the car run smoothly later on. You can perform tire pressure adjustments using an air compressor. Keep certain things in mind before putting your hard-earn money in an air compressor. If you want to run air tools such as the impact wrench, you require a compressor rating between 4 to 5 Cubic Per Meter at 90 psi. Get a compressor with a 20 Gallon tank size to don't waste your time refilling it.
Fluid Drain Pan
Every time you change the oil or drain any liquid, use a fluid drain pan. It's better to invest in different pans, one for the oil and other ones for keeping other liquids. Also, invest in a pan that prevents you from transferring the fluid to another container before recycling it.
Scan Tool or Code Reader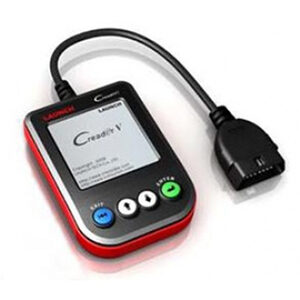 Scan tools provide all the information related to the vehicle. It also gives the technician an idea that something isn't working properly in the car. Buy a scan tool or code reader to determine the root cause of the problem and take steps to resolve them.
Jumper Cables
Most of us didn't keep track of the last time when they got their battery checked. As a result, the car battery becomes weak and have no idea about it. Instead of waiting or pondering what to do next, attach the car jumper cables to another car and start your car.
Portable Fire Extinguisher
Keeping a portable fire extinguisher in your vehicle is the only way to keep yourself and the passengers safe. Any vehicle under fuel propulsion catches fire in no time. Therefore, keeping it with you in case of an emergency would be the best course of action. Buy a new fire extinguisher if the old extinguisher has expired.
The Bottom Line
Keep these car essentials handy every time you step outside the house. Don't forget investment in quality car repair tools is the best investment of all.